Registered Post Features
Registered post is one of the mail service offered by the Indian post office. It is high secure mail service which will be delivered only to the person whose name is written on the letter. The recipient has to provide an identity while taking the package and has to sign upon receiving the parcel. The price of this high compared to that of the speed post. All communication with government and business are carried out via the registered post. So that there can be a proof for the sender that the end person has received it.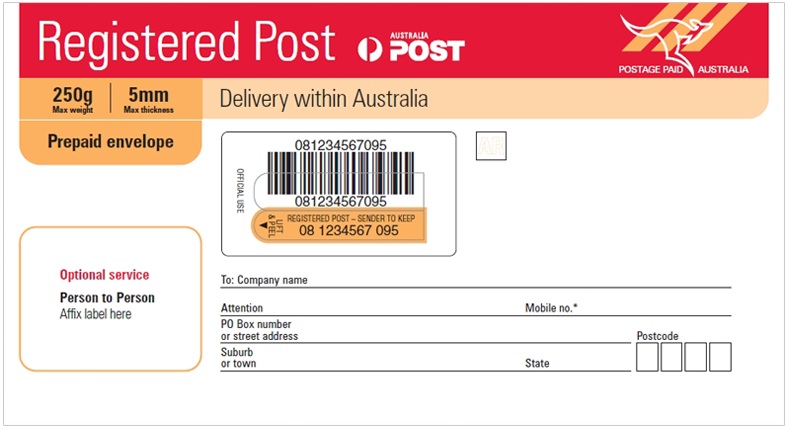 The registered post is just an ordinary post with special features like it is secure, safe and record proof. The price of this is higher compared to that of the normal and speed post. Special records are maintained to keep track of the information. It usually takes 2 to 7 days to deliver this mail. This is available across India and world. Depending on ones requirement, this type of letter can be selected and sent across the globe.
When the addressee is not available, the post man tries 3 attempts to deliver the card. Still if the person is not available, then the card is returned to the sender. This way it will ensure that the parcel is not lost.
Registered Mail Advantages
This mail service is bit price compared to other letter services. However the advantages of this mail are what makes one to choose this.
Safe and Secure: This is handled with high security as this contains important documents. The covers are not tampered at all. Without worrying you can send important documents via register mail.
Status Check: As the addressee has to sign on a form at the time of receiving the mail, the sender can check the status whether this is delivered or not.
Post Tracking: Indian post office provides the facility to track the status of the registered post using the tracking number. Sender can check exactly where his package is.
Record Keeping: The postal department maintains proper documentation and keeps all the records.
Now you know what are the advantage of registered post and how to track the status of it. In short, Registered post is a high secure and is the safest way to send your documents.